Artists — Call for Submissions
Call for Submissions – OPEN – Due Sep 17
Critical Mass 2020 Port Hope Soundscapes Project
Working with app developers, artists and local storytellers, Critical Mass aims to animate local cultural and heritage spaces in Port Hope with immersive sound art.

Port Hope Soundscapes will lead participants along a selected walkthrough of Port Hope's public outdoor spaces and existing cultural assets — some well known and some to be discovered. Spaces along the walk will be animated through sound art delivered through geo-triggered site specific audio files to individual participants and played from an app on their smartphones.
Using technology that's literally in everyone's hands, Critical Mass aims to connect more people with Port Hope's identity — providing a tool for future story sharing and collaborative forms of meaning-making, increasing the number of voices heard.
Call for Submissions Released: Wednesday, July 17, 2020
Open Information Session for prospective applicants:
ZOOM registration required in advance

Sunday, August 9, 2PM
https://zoom.us/meeting/register/tJEvf-CqrD4vH9dPEIDqGiOuy3-3R1Yflrt3
Sunday, Sept 6, 2PM
https://zoom.us/meeting/register/tJ0tcemgrzwvGdSgZbAd-r1sneleSw5ihjcE
Submission Deadline:
September 17, 2020 by 11:59 p.m.
Jury Deliberation and Selection: September 18 – September 30, 2020
Notification by: October 6, 2020

Project Start/End:
START mid-October, 2020; END September, 2021
Beta version available by spring 2021(March/April); Final by fall 2021 (September/October)
# of Soundscapes Awarded:
Two
Stipend:
$7,500 per artist
(artists will be responsible for their own materials, equipment, travel &/or accommodation)
Location:
Port Hope, Ontario 
Critical Mass is offering two socially-engaged sound artists with an opportunity to create and develop immersive soundscape experiences played through a GPS-guided walking app in Port Hope. 
The project will begin this October (2020) and must be ready for a March 2021 beta launch. 
The total stipend awarded to a selected artist is $7,500 (for up to 115 hours of community research, admin, and project development) with 50% paid at the start of the project and 50% upon conclusion. The budget includes an agreement for a 10 year license. Please note that artists will require their own equipment and materials, and/or cover any rental fees required. 
This 2020 soundscape project is the first of its kind in Port Hope and has been created to provide professional sound artists with the opportunity to animate Port Hope cultural and heritage spaces with immersive sound art experiences for a mobile audio walking tour.

The goal of this project is to enrich how locals and visitors alike experience Port Hope's identity, by using smartphone geolocation capabilities to explore the town's landmarks and local stories. 
Selected artists will work with the community to co-curate and produce compelling, art-forward auditory interpretations of space. Artists will also work closely with our Program Director and an app developer to ensure the app is art-forward and will meet the artist's needs as set out in the initial scope of the project.
Learn more about the Critical Mass Soundscape Project in our 2020 Soundscape Project Overview. 
Application Deadline: Tuesday, September 17, 2020 by 11:59 p.m.
To apply, submit your application through our "Submittable" application form.
All submissions are considered confidential. Candidates selected for an interview will be asked to provide 2-3 references from past projects. Successful applicants will be notified by October 6, 2020.
Artists, please note: Sound artist/ coder and app developer teams need to apply to separate categories. If artists wish to work with particular app developers they should mention this in their application and coordinate with that app developer in answering the calls.

See Requests for Proposals for:
App Developer/Coder
UX (User Experience) Consultant

Should you require further clarification, or have any questions, please contact:

Debbie Beattie
Program Director
Critical Mass Art
info@criticalmassart.com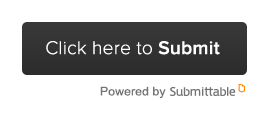 Critical Mass is committed to cultivating a positive and supportive creative environment that promotes equity and diversity and welcomes applications from persons with disabilities, Indigenous and racialized persons, women and individuals of diverse genders and sexual orientations.